The Best Professional Medical Massage in Phuket
The Best Professional Medical Massage in Phuket!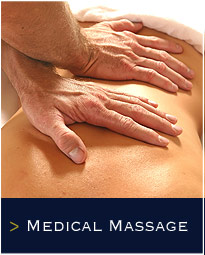 Thailand is famous for its Massages.
A great way to relax with a Thai Massage, Oil Massage or a Foot Massage while on holidays in Patong Beach, Thailand.
But Thai Massages Techniques are not only a great way to relax, it's also a solution to cure pain and aches!
Medical Massages in Thailand are more and more popular among people who did not find a solution to fix their pain and aches with other medical solutions or medicines.
Therefore, a Therapeutic Massage or a Medical Massage can be a real effective solution for those looking to get rid of a specific pain or ache.
Once you know that you want to get a Medical Massage, you then need to find the right place to get your Therapeutic Massage in Thailand.
Art Massage in Phuket is one of the few places where you can get a real Professional Medical Therapeutic Massage in Thailand.
Only a real Certified Medical Massage Therapist at Art Massage Phuket can provide this kind of Therapeutic Massage.
Trying to get this kind of Therapeutic Massage with someone who would not be trained specifically for Deep Tissue Massages could have very bad consequences on your body and health.
Our Therapists have attended a Medical Massage School in Thailand to be able to provide a real professional service in Therapeutic massages in Phuket, Thailand.
As it is explained and detailed on this service page dedicated to medical massage (https://artmassagephuket.com/service/medical-massage/), a Medical Massage can help you in many ways to feel better and eradicate pains and aches that you did not know how to get rid of.
Some patients at Art Massage Phuket come from all over the world to get rid of some pains and aches that were making their life a nightmare!

They discovered that a real Medical Massage was the solution to their health problem.
We don't talk about miracle here but Medical Massages Techniques that can fix your pains and aches if the Certified Massage Therapist can work and focus on the parts of your body that need help and attention.
Medical Massage is a serious massage therapy to cure some specific health problems or injuries such as:
Back problems.

Arthritis pain

.
Advanced Myofascial Techniques.
Myofascial Release.
Positional Release.
Trigger Point Therapy.
Back Pain Diagnosis and Treatment.
Rehabilitative Stretching Procedures.
Neuromuscular Therapy.
Muscle Testing.
Back sore Treatment and Therapy.

Lower Back Strain Diagnosis and Treatment

.
Can help deactivate Myofascial Trigger Points.
A lot of customers were happily surprised to see that we were able to help them fix their health problem with a few sessions of Medical Massage or Therapeutic Massage.
Our Therapist will take time to see what is your problem and where she will need to work on your body to fix it.
Medical tourism or Health tourism in Thailand is more and more popular if you know the right place to go to get your Medical Massages.
Being in Phuket is also a great way to get your treatment and to spend time relaxing at the beach in Phuket.
Contact us at Art Massage for an Appointment with a Medical Massage Therapist to get an evaluation of what you need specifically for your Medical Massage in Patong.
An Appointment is Required as only one or two Therapists are Qualified to perform a Medical Massage. Tel: 0659162895.

We are Open Every Day!
Address: 84 Sainamyen Road, Patong Beach, Phuket (Click on the address to see it on a map)
Tel: 0659162895

Email:  contact@artmassagephuket.com
Other Information:
Free Wifi.
Reviews on Tripadvisor: Tripadvisor.com
Art Massage Youtube Channel: Click Here.
Art Massage Facebook Page: https://www.facebook.com/artmassagephuket