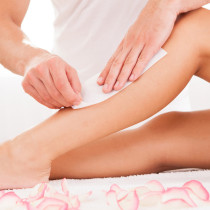 Additional Info:
See Price in description.
<a href="https://artmassagephuket.com/contact-us/">Make an Appointment</a>
Waxing in Phuket is a form of semi-permanent hair removal which removes the hair from the root.
Art Massage Phuket will wax all your unwanted hair!
An effective method to remove large amounts of hair at one time and long-lasting too!!
Waxing services:
Eyebrow.    300 Bahts
Face.            800 Bahts
Nose            200 Bahts
Ears             200 Bahts
Upper lips.  200 Bahts
Arm pits.    200 Bahts
Arms.          600 Bahts
Buttock       800 Bahts
Legs.           800 Bahts
Half Legs.   500 Bahts
Chest.        600 Bahts
Stomach    500 Bahts
Back.          800 Bahts
Bikini.         600 Bahts
Brazilian.    800 Bahts
Full Body.   4,500 – 7,000 Bahts
Waxing in Patong at Art Massage Phuket will make your body look great, your skin soft!
Our licensed esthetician will advice you on the right waxing method for your body and skin type.
Most parts of the body can be waxed, including nose and ear hair! Come visit us for a waxing session!