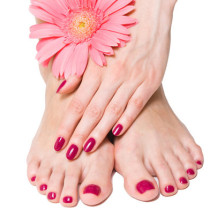 Additional Info:
Pedicure: 250 Bahts

Manicure: 250 Bahts

French Manicure: 300 Baths

French Pedicure: 300 Baths

Foot Spa: 500 Baths

Foot Scrub: 300 Baths
Your hands, feet and nails need also your attention!
Get a real Nail Service in Phuket at Art Massage Phuket.
Take care of them with our Nail Service providing professional Nail Service in Patong, Phuket such as Pedicure, Manicure, Foot Spa, Foot Scrub, French Manicure or Pedicure.
We will make your hands and feet look beautiful!
Nail Services:
Pedicure.
Manicure.
French Manicure.
French Pedicure.
Foot Spa.
Foot Scrub.
Our skilled Art Massage Phuket staff will do their best to give you the best Nail Service in Thailand.
After a relaxing massage, give yourself the final touch that will make you look great in our Nail Salon in Patong Beach.
Make yourself beautiful with our great Nail Service in Patong Beach!