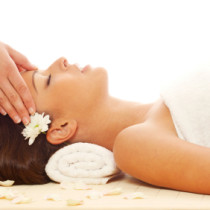 Additional Info:
2H
1500 Bahts
<a href="https://artmassagephuket.com/contact-us/">Make an Appointment</a>
Natural therapy in Phuket specialises in a range of complementary medical techniques and remedies (including homeopathy, herbalism and aromatherapy) to diagnose, treat and prevent physical illness or dysfunction.
About Natural Therapy:
Organic techniques to stimulate the body's capacity for self-healing.
Analyses patients' specific problems to provide personalised treatment.
Natural Therapy either promotes personal health, wellness, or treats/manages a specific health condition.
Seeks to find and correct the core issues that are causing problems regarding your symptoms and medical history.
Reduces the risk of getting most lifestyle diseases.
Private and Individualised Naturo Therapy.
Improves your health and optimise your future wellness and longevity with a real Therapeutic massage in Phuket.
Natural Therapy in Patong must relieve pain by 10-50% after 1 treatment!
Visit us for a Natural Therapy consultation in Patong Beach at Art Massage Phuket.