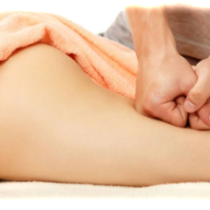 Additional Info:
<a href="https://artmassagephuket.com/contact-us/">Make an Appointment</a>
45 Mn
800 Bahts
Cellulite Firming, Massage Techniques to help you reduce cellulite!
In Thailand, we have massage techniques to help you get rid of your unwanted cellulite!
Cellulite Firming will help you flatten your tummy!
Lose your cellulite with a real Cellulite Massage at Art Massage Phuket.
About Cellulite Firming:
Shape Up heavy bottoms with Cellulite Firming at Art Masssage Phuket in Patong Beach!
Achieve general toning!
Release water and toxins from your body's connecting tissues!
Reduces Cellulite and Aging.
Cellulite Firming is a great massage to lose cellulite while you are in Phuket.
Great price in Thailand for a Real Professional Cellulite Firming Massage with a Certified Massage Therapist in Phuket!
Therapeutic Massages, Medical Massages, Natural Therapy, Cellulite Massages and much more!
Call us now to make an appointment for your Cellulite Firming Massage in Patong Beach!