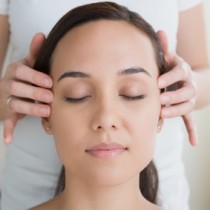 Additional Info:
1H
400 Bahts
<a href="https://artmassagephuket.com/contact-us/">Make an Appointment</a>
Head Massage in Phuket is a massage therapy with deep style massage that focuses on the head, shoulders and neck. Applying pressure to certain points on these areas.
About Head Massage:
Focuses on the head, shoulders and neck.
Releases any blocked negative energy in the body.
Allows for a free flow of energy around the body.
Restores the individual to optimum health and feelings of well being.
Relaxes the entire head, encouraging circulation.
Relieving built up tension that can often result in headaches, migraines, neck and back.
Also a gentle Face Massage that will relieve built up tension, symptoms of sinusitis & headaches, encourages good circulation and a glowing complexion. Improving concentration levels.
Head Massage in Patong Beach is an efficient massage therapy to relax and release stress!
It also Boosts cerebral spinal fluid circulation, relieving symptoms of anxiety and depression.
Detoxifying the body by stimulating lymphatic drainage.
Call Art Massage Phuket to make your appointment for a real Head Massage in Patong Beach!