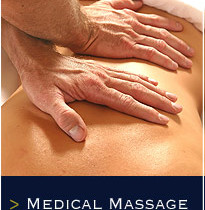 Additional Info:
1H30
1500 Bahts
<a href="https://artmassagephuket.com/contact-us/">Make an Appointment</a>
Medical Massage in Phuket by Professional and Licensed Therapists.
If you look for a Medical Massage in Thailand or a Real Professional Therapeutic Massage in Thailand, Art Massage is the place you are looking for!
Professional Remedial Massage Techniques for a Deep Tissue Massage Therapy in Phuket.
If you have a specific problem, pain or Health condition, a therapist will focus and work on the body parts that need to be treated specifically.
Our Massage Therapists, ART and TIK, have attended a Medical Massage School in Thailand to provide Medical Massage and any Therapeutic Massage.
Art Massage Phuket is one of the few places in patong, Phuket where you can get a Professional Medical Massage by a Certified Therapist.
Medical Massage helps relieve nerve compression or entrapment, releases tight and sore muscles.
Increases Flexibility and Range Of Motion. Alleviates Stress and Improves Circulation, Improves Posture And Coordination.
Deactivates Myofascial Trigger Points.
About Medical Massage in Phuket:
Myofascial Release.
Positional Release.
Trigger Point Therapy.
Back & Lower back Pain Diagnosis and Treatment.
Neck pain relief.
Rehabilitative Stretching Procedures.
Neuromuscular Therapy.
Muscle Testing.
Migraine treatment.
Back sore Treatment and Therapy.

Lower back Strain Diagnosis and Treatment

.
Plantar fasciitis.
Sciatica treatment.
Prostate massage.
Strained muscles.
Tendonitis.
Medical Massage in Thailand is result oriented and  the treatment is specifically directed to resolve conditions that have been diagnosed and prescribed by a Physician.
The therapist may use a variety of modalities or procedures during the treatment, but will focus the Medical Massage treatment only on the areas of the body related to the diagnosis and prescription.
It also aids in Digestion and also helps to prevent future chronic pain conditions by effectively dealing with the cause of the problem and eliminating it.
When in Patong Beach, visit us for a Medical Massage.
Call us to make an appointment for a Medical Massage in Phuket: 0659162895.
On our contact page, you will find all the information to find us: https://artmassagephuket.com/contact-us.
Medical Massage Therapists at Art Massage Phuket are Licensed and Certified professionals.
Call us for an appointment: 0659162895 or contact@artmassagephuket.com