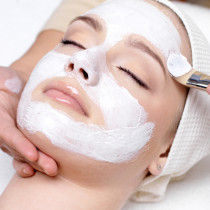 Additional Info:
1H
400 Bahts
<a href="https://artmassagephuket.com/contact-us/">Make an Appointment</a>
A facial in Phuket is a procedure involving a variety of skin treatments, including: steam, exfoliation, extraction, creams, lotions, facial masks, peels, and massage.
About Facial:
Deep-cleansing.
Healing acne scars or hyper-pigmentation.
Brightening.
Revitalizing, healing, or refreshing.
Can help your skin look younger.
One of the best ways to take care of your skin.
A Facial in Patong Beach cleans, exfoliates and nourishes the skin.
It will both relaxes you and stimulates your skin and facial muscles.
After a day at the beach in Phuket, Give your skin a revitalizing facial treatment!
A Facial is a popular Spa Treatment after a massage. Come visit us for a good Facial in Phuket.