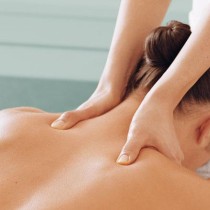 Additional Info:
1H
400 Bahts
<a href="https://artmassagephuket.com/contact-us/">Make an Appointment</a>
A BACK NECK and SHOULDER MASSAGE in Phuket is one of our most popular treatments at Art Massage Phuket. Back, Neck and Shoulder are the areas of the body that are prone to stiffness and accumulated tension.
You will feel physically relaxed and totally mentally re-energized!
About BACK NECK and SHOULDER MASSAGE:
Relaxes chronic tension in the neck, shoulders and the back.
Focuses exclusively on the back, neck and shoulder areas.
Heals stiff necks, aching shoulders and headaches.
Calm and Pure relaxation.
Improves blood circulation and concentration.
Will boost your energy levels.
A BACK NECK and SHOULDER MASSAGE will loosen the muscles in your back and shoulders where tension exists.
It will also alleviate your muscle tension to improve your flexibility and posture.
Reduce your tension disorders to relieve physical and mental stress at Art Massage in Phuket.