ALOE VERA SUNBURN MASSAGE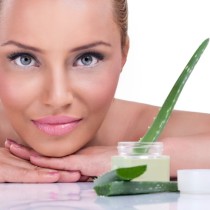 Additional Info:
1H
500 Bahts
<a href="https://artmassagephuket.com/contact-us/">Make an Appointment</a>
ALOE VERA SUNBURN MASSAGE in Phuket is the best treatment for sunburn!
If you have spent time on Phuket's beaches and burned the top layer of your skin by overexposure to the sun's rays, the best remedy is to APPLY ALOE VERA GEL ON YOUR SKIN!
Aloe Vera is part of the lily family (Liliaceae), the same family that garlic and onions belong to and contains vitamins (A, C, E, folic acid, choline, B1, B2, B3 (niacin), B6, B12), minerals, amino acids, enzymes, polysaccharide, and other good things for your body and skin.
Organic Aloe Vera Gel is a healing plant used for thousands of years in countries where the sun is harmful for the skin.
Aloe Vera is an adaptogen, it will boost the body's natural ability to adapt to external changes and resist illness.
An emollient that will help soften and soothe your skin.
About Aloe Vera Gel Benefits:
Immediate soothing relief.
Heals the skin.

Prevents the skin from blistering and peeling

.
Supplies oxygen to the skin cells to increase the strength and synthesis of skin tissue.
Induces improved blood flow to the skin through capillary dilation.
Can also be used for abrasions, psoriasis, bug bites.
Antipruritic: relieves or prevents itching.
Aloe Vera works as an analgesic to help relieve pain of wounds.

It will hydrate, moisturize and rejuvenate your skin!

Aloe Vera is great for your skin if you get a sunburn in Phuket!
Don't stay with a painful sunburn, come see us to feel better and heal your skin from sunburn with an Aloe Vera Gel Massage at Art Massage Phuket in Patong Beach, call us!