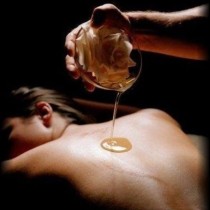 Additional Info:
1H
450 Bahts
<a href="https://artmassagephuket.com/contact-us/">Make an Appointment</a>
A HOT OIL MASSAGE in Phuket is a relaxing massage to sooth muscle fatigue, improve flexibility, enhance immunity and nourish your skin and hair.
Hot oil can be used for all types of traditional massage!
Hot Oil Massage in Thailand also improves the condition of the hair and the skin to prevent premature aging and appearance of wrinkles.
About Hot Oil Massage:
Excellent way to sooth muscles.
Will open the pores and soften your skin.
Treats aching muscles and improves circulation.
Enhances muscle and bone strength.
Combines deep tissue massage and hot oil relaxation to release stress.
Relaxes the scalp and brings oxygenated blood.
Hot Oil Massage will also improve your alertness and concentration.

A Thai Hot Oil Massage is a great Therapeutic massage therapy to improve your sleep, control arthritis, muscle atrophy, itchy skin.
Hot Oil Massage performed by a certified therapist is also a way to stop hair loss and help new hair to grow.
A real Thai Hot Oil Massage in Phuket at Art Massage Patong!