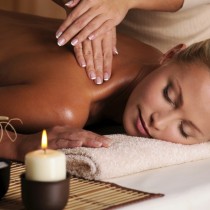 Additional Info:
1H
Oil Massage only: 400 Bahts Aromatherapy Oil Massage: 500 Bahts Coconut Oil Massage: 450 Bahts
Oil Massage or Aromatherapy Oil Massage in Phuket actually means stimulating the tissues of the body by the hands with the massage oil, in order to promote health and rejuvenation to the entire body.
Oil massage are designed to let the hands slide more easily during massage session and generally oil massage can provide maximum relaxation for both body and soul.
Oil massage is really a wonderful way to relieve the stress and the tension that has accumulated in your body during a tiring day.
Adding warm massage oil to the experience of a massage can be blissfully relaxing and wonderfully comforting, while it rejuvenates your mind and body. The best Oil Massage in Patong Phuket.
About Oil Massage:
Relaxes and Tones the muscles.
Relieves fatigue, aches and pain in the body.
Increases circulation.
Improves energy and mental alertness.
Promotes deeper and better sleep.
Improves the complexion of the skin by adding luster.
Oil Massage in Phuket can help you to relax and get rid of negative thoughts that provoke stress.
Coconut Oil Massage also available, enjoy a great Oil Massage with the perfume of Coconut, your skin will smell good and feel very soft!
An effective body massage works all your muscles, tissues and joints thus improving athletic performances and facilitating an easier movement for your body.
Phuket Oil Massage also helps to prevent injuries and speeds up the healing process.
Aromatherapy and Oil Massage Therapists at Art Massage Phuket are Licensed and Certified professionals.
Call Us for an appointment!