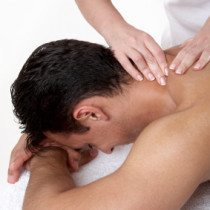 Additional Info:
1H
700 Bahts
<a href="https://artmassagephuket.com/contact-us/">Make an Appointment</a>
A COMPUTER STRESS THERAPY MASSAGE in Phuket is a Therapeutic upper body massage focused on body parts stressed by extensive hours of work in an office or in front of a computer.
Because of frequent use of personal computer and sitting at your desk for extended periods of time, computer stress can cause chronic physical problems that you can treat with our skilled massage therapists.
Neck and shoulder stiffness often lead to chronic headaches, numbness and weakness in the limbs and joints.
Eventually it sometimes evolves in Repetitive Strain Injuries (RSI) or work-related musculoskeletal disorders.
This Massage Therapy for stress relief in Thailand will focus essentially on neck and shoulder.
About Computer Stress Therapy:
Releases accumulated stress.
Brings circulation to the area and relieves sinus pressure, eye strain and headaches.
Treats chronic headaches.
Computer and office work stress relief.
Will boost your energy and increase concentration.
Helps you relax and will improve your sleep.
Computer Stress Therapy Massage will also relieve your tired eyes!

Our Licensed Massage Therapists will give you the massage you need to ease your headaches and tension.
Get rid of all your accumulated stress from work with our Computer Stress Therapy at Art Massage Phuket, call us!