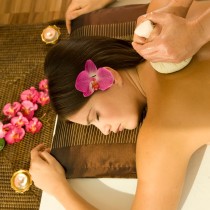 Additional Info:
<a href="https://artmassagephuket.com/contact-us/">Make an Appointment</a>
1H
500 Bahts
THAI HERBAL HOT COMPRESS MASSAGE has a lot of benefits for your body!
Hot Thai Herbal compresses in Phuket are great for alleviating pain, stiff, sore or pulled muscles and ligaments.
It will also help with chronic back aches, arthritis, skin conditions, migraines, chronic stress or anxiety!!
About Thai Herbal Hot Compress:
Deep Relaxation.
Relieves Stress.
Improves circulation of blood and lymph.
Assists alignment and postural integrity of the body.
Will boost emotional and physical well-being.
Stimulates the internal organs.
Herbs in the compress have properties that are anti-inflammatory, antiseptic, astringent and antioxidant!
A great massage for sore muscles but also to clean and heal your skin by promoting cell growth.
It also helps with upper respiratory ailments such as bronchitis, asthma and common cold.
Enjoy a real Thai Herbal Hot Compress Massage in Thailand with a Professional Massage Therapist.
Call us now for an appointment with one of our Certified Massage Therapists at Art Massage Phuket in Patong Beach!